Live Music Calendars & More!
Local Events in and around Fort Lauderdale
Fifty years to the day after the original celebration of peace, love and music in New York's countryside, the Humanity Project is hosting a rather unique music festival at a popular Irish Pub in the center of Fort Lauderdale. It's also a celebration of peace, love, music – and respect for every human being in [Read more…]
As students complete their final exams and some head towards graduation ceremonies, many families will be heading out of town, taking kids to camp or summer vacations.  So, while morning traffic getting to and from work may subside, Florida remains both a destination for millions of out of town visitors and a population that doesn't [Read more…]
The Weekend Concierge strives to find great venues that support live music in the North, Central and South ends of Broward County.  This list is not a tell-all but rather a handy chart, presented in alphabetical order by city so no preference is given over the first versus last venue listed.  In addition to the names of the [Read more…]
Sunday, August 25th, 2019 Cheers "West", located in Sunrise Florida, will be celebrating their sixth anniversary with some of the biggest names of the local cover band scene in South Florida.    You won't want to miss this day-long Anniversary-Bash with non-stop music with three  favorite local bands: The Painkillers, Friday at Five and a [Read more…]
Local Events from Boca Raton to West Palm Beach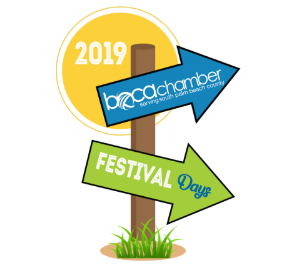 Boca Chamber Festival Days is the Boca Chamber's annual outreach to the non-profit community. During the month of August, non-profit Chamber Members join forces with for-profit Chamber Members to hold events with a goal of raising awareness and funds for the non-profit member's philanthropic efforts all month long. Events range from small to large, taking [Read more…]
Family Friendly Food Truck Events
Due to a stormy evening, the originally scheduled monthly Sounds at Sundown on August 3rd was postponed to a later date. The event is now scheduled to take place on Saturday, August 17th from 5 to 10 p.m. at the corner of Margate Boulevard and State Road 7. Come early and plan to spend your [Read more…]

Free Concerts Thursdays & Saturdays at Wellington Amphitheater
Find out when Food Trucks will be in your neighborhood before you start cooking lunch or dinner and wish you had known! They usually bring entertainment and lots of choices of foods – some you would never expect to find coming from a truck!
Special thanks to all our sponsors who help support our habit of lovin' live music day after day, week after week!
Use The Bar & Restaurant Directory to discover places to go with FREE live music from Fort Lauderdale to West Palm Beach and surrounding cities.  Use one of many calendars to locate hour by hour events for your area.
Discover more Live Music Events, Festivals, Comedy, Open Mics, Karaoke, Happy Hours,  Food Truck Events and more from Fort Lauderdale to West Palm Beach.  Like what you see?  Sign up for weekly emails, tell all your friends, and make a donation to further support the website that supports live local music in south Florida!