Living in south Florida, not all families live in close proximity to each other which makes holidays like Thanksgiving not always as picture perfect as we see on the big screen. Even if you have many friends and family who would like to sit around a traditional dinner table, not everyone looks forward to cooking or cleaning for a large number of guests. That's why, each year, we prepare a short list of places that will be open on Thanksgiving Day for your dining pleasure. This year, more restaurants than ever before are offering To-Go packages which can be picked up prior to Thanksgiving and reheated just in time for your in-home gathering. Time is of the essence as most places fill up quickly as we approach Thanksgiving Day so we wouldn't wait till the last minute to make reservations.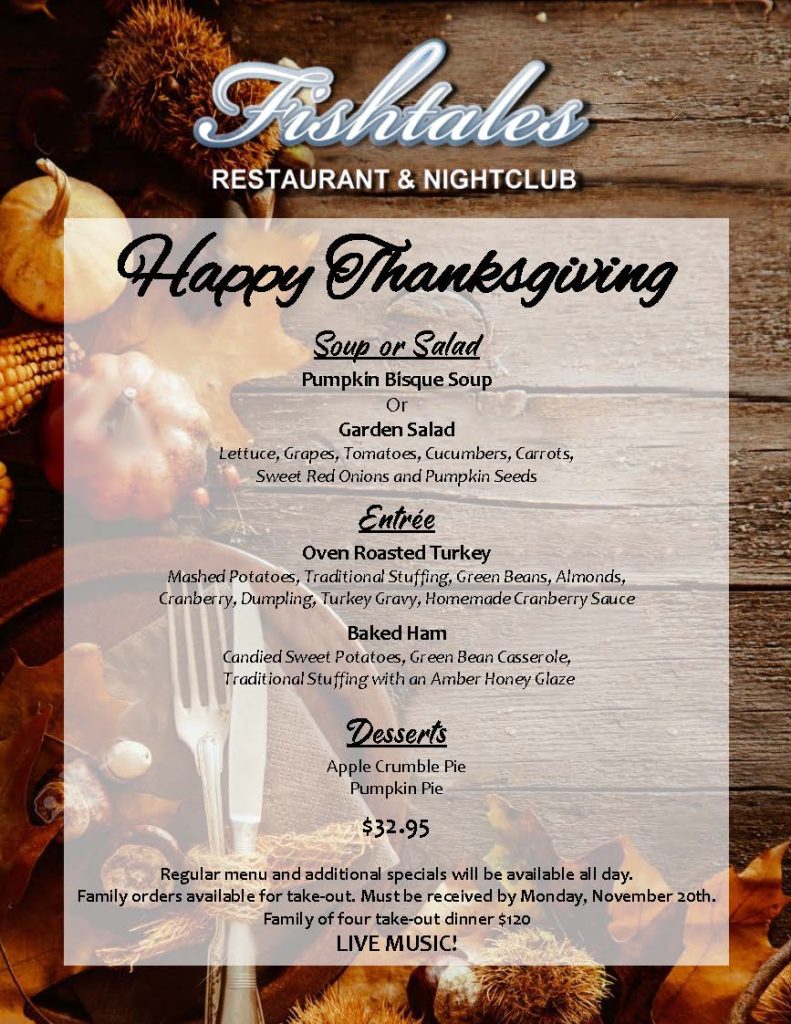 PALM BEACH COUNTY RESTAURANTS OPEN FOR THANKSGIVING
More Thanksgiving Restaurants located inside our Happy Hour Directories
Join Our Facebook Group
LIVE MUSIC & DRINKS ON THANKSGIVING EVE
Be sure to also check out all the Live Music Calendars at WeekendBroward.com for more places to eat, drink and party the night before Thanksgiving, traditionally one of the most popular days of the year for celebrating with friends (and college buddies) before getting together with family on Thursday. You may even call it Friendsgiving!