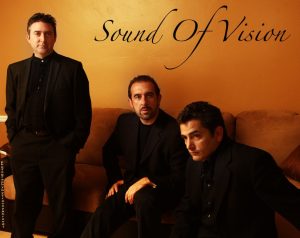 South Florida's Leading Smooth Jazz Band, Sound Of Vision, Artfully Blends Contemporary Jazz Music with Multi-Cultural Urban Funk and Latin Rhythms to create a unique sound that crosses many stylistic borders.
Founded in 1999, The Inner Court is a group of four consummate and seasoned musicians who have found a love for the art of Jazz Fusion – an eclectic blend of rock, funk, Brazilian, Caribbean, and other Latin styles, presented on a solid foundation of jazz.
Members of The Inner Court like drummer Randy McGill, pianist and keyboardist Paul Banman, and guitarist Ken Malone, have joined bassist and band leader Tony Alford, to collectively present an enriching creation of jazz to the public for entertainment and cultural enrichment.
The band's repertoire consists of some very stylish fusion arrangements of beloved jazz standards, covers from well-known fusion artists such as Stevie Wonder, Steely Dan, Chick Corea Elektric Band, Mike Stern, Yellowjackets, Weather Report, John Scofield, and the like, as well as some original compositions that pay homage to the musical style.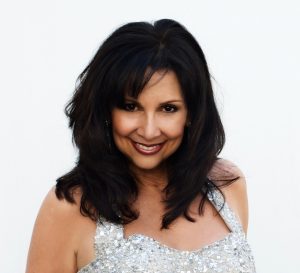 The Great American Songbook, Bossa Nova, plus 70s to today!
Debbie Orta glides nimbly over the heated rhythms with her unique vocal style. Her sidemen are each successful concert performers in their own right, and perfectly complement whatever type of jazz Debbie wants to sing. Debbie is in demand in the South Florida area with one accompanist or a whole band. Don't miss this opportunity to catch the Quintet, featuring Debbie's vocals with piano, bass, drums and sax/flute. Truly energizing swing and Latin beats; moving and sensual ballads.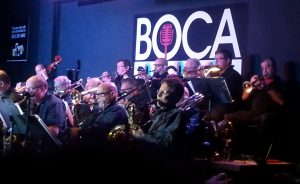 Dennis Noday and Lee Harris created this orchestra to do something just a little different than what has gone before, and this new 18-piece jazz orchestra in the Kenton tradition is generating some real excitement from the local jazz community.
The players are the absolute top-drawer jazz talent in the South Florida area, but what's truly unique about this orchestra is our library of original arrangements, written by myself over the course of the past fifty years. There are many original compositions, but there are also new arrangements of some of the wonderful standards from the "Great American Songbook". Unlike every other band in town, we play absolutely NO purchased commercially available big-band music.
Make no mistake: this is a New Orchestra, with a New Sound!
The musicians love the book, and audience reaction to the music at the Black Box was marvelous! Dennis has also contributed some music from his amazing tenures with the Stan Kenton and Maynard Ferguson bands, and he still has a large following in the South Florida jazz community, having led his own big-band down here for years. This creates a nice 'balance' of the 'new' with the 'old'!