Back in the early 80's-mid 90's, the Button South was the place to be for hard rock music lovers. Nestled in the City of Hallandale and right off the main drag, punks, new wavers, hard rockers and headbangers from Fort Lauderdale down to Miami gathered there for nights of live music and frolic. The legendary Button was one of South Florida's premier music venues emerging from Crazy Greg Newell's The Agora aka The Agora Ballroom. The Agora's name was later changed to The Button South. While many acts like Motorhead, The Cult, Winger, LA Guns, Skid Row, Ramones, The Kinks and so many more made stops at The Button, several local original bands like The Goods, Saigon Kick, Marilyn Manson & the Spooky Kids and Gypsy Queen also played regularly.
Now you can experience a slice of the 80's and 90's rock music scene by attending The Button South Class Reunion.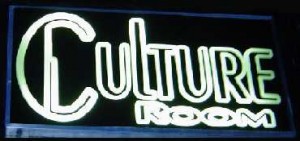 The third annual Button South Class Reunion is invading the Culture Room in Fort Lauderdale April 26-27th 2013. For the second year in a row, the Culture Room will be hosting the event. Ten bands will be packing in crowds for two incredible nights of fun, memories and killer classic rock music. This event highlights the Golden Age of South Florida rock, the bands that made it happen and one of the greatest local music venues in South Florida.
Party harty like it's 1989! Start things off at the Kickoff Party on Thursday, April 25th right at Cheetah's (formerly The Button South) in Hallandale. Saigon Kick's Phil Varone will be hosting the event. Check out what's become of the place since its rock 'n roll persona was shed!
The two-day reunion showcases bands and musicians who played at The Button or are paying homage to the scene The Button helped build. On April 26th, catch Motor, Steve Jude & The Rising, Canaveral, Driver rockin' out. You'll also see The Button South All-Star Band featuring members of bands from yesterday and today including Saigon Kick, Farrcry, Cold Turkey, Miss Conduct, DeSaint, Squadron, Beggars Opera, Actual Proof, Pat Travers Band, Heartless, Ross and more.
On Saturday, April 27th, catch Gypsy Queen, Heartless, The Legion, Miami Dolls, Phineas J. Whoopie and many more. The Reunion truly reunites folks who made The Buttons happen—from the bouncers, promoters, bartenders, servers to the music fans who frequented the club.
Celebrity Hosts at the Culture Room will include Phil Varone (Saigon Kick/Skid Rowe), Liz Wilde (from WSHE 103.5 radio station from back in the day), Steve Stansell (from WSHE, WGTR, Zeta radio stations), Bill Murphy (from WSHE, WGTR, Zeta radio stations) and Madman Mike (from WSHE radio station).
Tickets are $12 per night at the Culture Room or $20 for a 2 Night Ticket. Tickets are available through Ticketmaster or at the door.